Ah, and so you're back... From Outer Space... I just walked in to find you here, with that sad look upon your face...
Et alors, mes petits Fortune Cookies, where were we, when we were so rudely interrupted by that power outage?
What do you mean, with all this paraphernalia I should have seen it coming??! You cheeky monkeys! ...I saw none of my darker experiences in the future I once had in mind for me...
How can we? If I had seen the visions, had it played out in front of me like the last reel in an old-time picture show, would I have walked down a different curved stone path to the cottage to hide out of the way of any of them?
Possibly...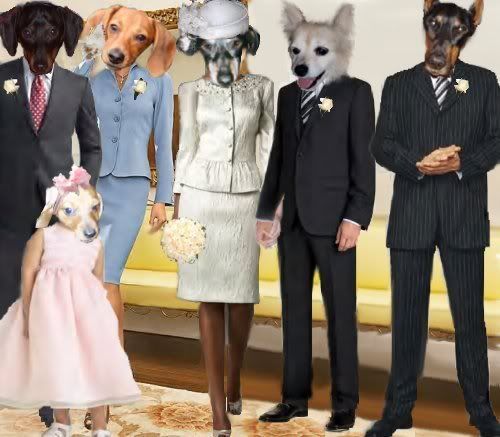 And maybe not after all...
And, as I wibbled on about yesterday, I want to ask you something... but you don't need to comment or tell me the answer. I'd just like you to mull on it, my little Ossenpfeffers...
I'm setting some homework, if you like.
Well, it's been a while since you had any assignments, and I'm not just here for the good of my health, you know! ...Well, I am actually - for you all do me good, really you do. And, on that lovefest, voici la grande question I promised I would put to you yesterday:
When you were growing up, when you were knee high to a grass-hopper, envisioning the future for yourself, playing those, now childish, games that we play -- Truth or Dare, Counting the Prune-Stones and calling out 'Tinker, Tailor, Soldier, Spy...' to predict where we might end up.
- What did you see in your future? And what made you veer from that path you commenced on?
Was it a sixth sense, some chicken bones, or just good old common sense kicking in, that made you conjure a different future for yourself?
And please try to focus more on those tough decisions which have brought you to more positive outcomes for your life, on the path that you have chosen? The things which have made you into the warm, witty, wonder that you are...
Spookily, blognut was talking about this only yesterday... ...Cue Twilight Zone intro music, Doo, doo, doo, doo, doo, doo, doo, doo... In a writing prompt, she focused on what might you go back to childhood for and how might it have changed in your life. Here is the writing prompt question:


You can go back to your childhood for one day. What day and age do you choose?


I'll leave you to explore blognut's very wise conclusion on that question on your own two feet mes choux...
Bloggus Nuttus's blog
is always a great space to spend some time in - Thought-provoking questions, life-stories, dilemmas, tales, and lots of tinkling laughter shared among good friends.
There you are... Now, that wasn't so bad after all, was it? What did you expect when you came in to see me here in my Fortune Telling Booth at the wrong end of Foney-Fhi Island?!
Just leave that grey silk curtain drawn back as you leave, will you?
Thanks ever so much... I'm expecting my twelve o'clock now, is all...
Byeee, dahlink! See you again sometime, perhaps! I am certain our paths shall cross... After all, I've seen it in the tea-leaves.